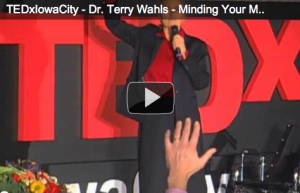 Many people have seen my TEDx talk given at the Iowa City TEDx event on November 11, 2011. Likewise, many have expressed gratitude for the information that I share in the TEDx video, on my Facebook page and on my web page. Thank you so much for your kind words. Here is a short update on our research and how you can help support our work:
Our research was presented at the 2011 Neuroscience Conference in Washington D.C. on November 13. We reported that 7 of 9 people with SPMS had clinically significant reduction in fatigue and improvement in the general health quality of life scores within 6 months of starting our intervention. At present we are working on writing up our initial data. Our second wave of subjects will be scheduled throughout the spring. It is a very exciting and rewarding time for the study team.
I have established the Wahls Foundation, Inc. as a nonprofit organization to support my research and education of the public and medical colleagues. Once we have received our tax-exempt status, The Wahls Foundation, Inc. will begin a fund-raising campaign to support the next clinical trial.
Help Support Our Research and Spread the News!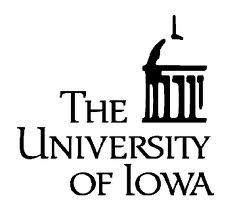 The University of Iowa is also very excited about our work and has created an account through the University Foundation to receive funds to support my work. Those of you who wish to make a donation now can do so either electronically or with a written check.
You may now donate online through the University of Iowa to help fund Dr. Wahls' research.
Those of you who wish to make a donation now can do so by writing a check to the University of Iowa Foundation and putting "Dr. Terry Wahls Research UI account" on the memo line. Checks should be mailed to:
University of Iowa Foundation
PO Box 4550
Iowa City, IA 52244
Stay Involved to Support the Foundation!
You can also support our work by sending the TEDx Talk link to your friends and family or refer them to come to TheWahlsFoundation.com for more information. Please feel free to comment on the video on how eating the way your DNA expects — meaning following the Wahls Way™ — has helped you and your loved ones.
For your convenience, here is the link to my TEDx talk to share: http://youtu.be/KLjgBLwH3Wc
If you're looking to read something a little more technical, here is a short article about the benefits of garlic for those with dementia. Add more garlic, onions and leeks to your menu. They are best eaten raw, but still offer healthful benefits if cooked at low temperature.
Note about garlic: you lose about 30 to 50% of the nutritional benefits when you cook the garlic, more if you fry it. I have a short video talking about growing garlic here.
If you want to learn more about how easy it is to grow your food, check out the FOOD AS MEDICINE Part 5.
In this lecture series, I partner with a master gardener who delivers a wonderful presentation on how to begin to create nutritional abundance for you and your family. All you need is some sunshine to begin.
An easy way to use more garlic is to mince it finely and add it to vinegar (or lime juice) and oil (such as walnut, hemp or flax) for your salad dressing. It also makes a wonderful addition to your soups and stews. Be generous–use lots of garlic, onions and leeks. They do many wonderful things for your cells!
To Your Health,
Dr. Terry Wahls

Dr. Wahls' Amazon Top Seller: "Minding My Mitochondria"
Buy Minding My Mitochondria at Amazon and learn how to begin implementing the Wahls Diet™ today!